Thank You for Supporting the Work of Oasis Ministries! 

To make a one-time donation or set up recurring monthly donations as a Ministry Maker, follow instructions listed on this page. 
Please note that the payment portal on this page is intended to provide an opportunity to  make a secure  online donation to Oasis Ministries.   Application and registration fees as well as payments towards our programs can be securely paid online through our store here. If you need to pay an amount  for one of our programs not listed in our store, then please direct your payment to the  "Tuition or Program Fee" option. Thank you!
Donate Online

To make a donation online using a credit card or PayPal, complete this donation form.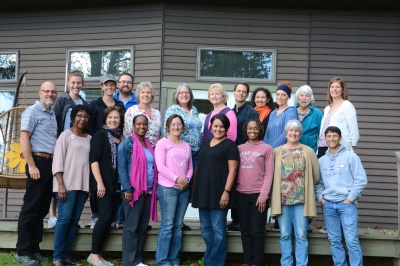 Donate by Phone

To make a donation with a credit card over the phone, please call our office at:

717-737-8222
during normal office hours:
Mondays - Thursdays
9:30 am - 3:30 pm
Donate by Mail

To make a donation using a check, please make the check out to:
Oasis Ministries
and mail to:
Oasis Ministries
419 Deerfield Road
Camp Hill, PA 17011
Oasis Minsitries for Spiritual Development, Inc. is registered as a 501(c)(3) non-profit organization. Donations to Oasis Ministries are tax-deductible to the extent permitted by law. Our tax ID number is 75-39519-4.